Serverless is an excellent opportunity to grow your business. But it might be scary. Both in terms of quality attributes and costs. Especially in the beginning and with the ever-changing environments.
I will help you with the overall picture, inception and elaboration.
Book a call to discuss your serverless strategy.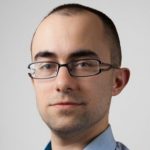 Paweł Kowalik
---